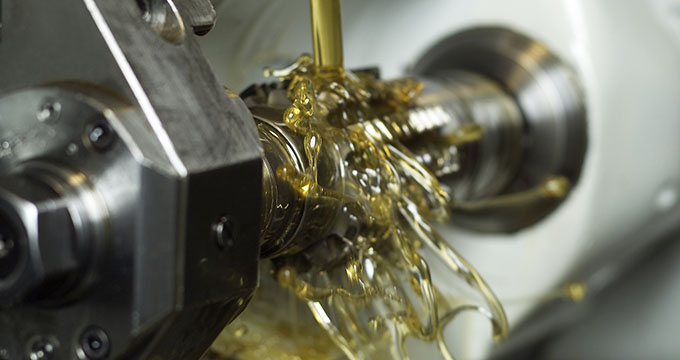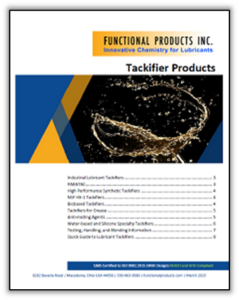 Tackifiers are additives that confer a tack, or stringiness, to a substance and are typically used to provide adherence in fluid lubricants and stringiness in grease.
Thickeners give additional body to greases and fluid lubricants. Both tackifiers and thickeners also provide drop resistance and serve to inhibit stray mist in pneumatic system lubricants.
Functional Products offers a wide range of tackifiers to fit your requirements. Custom products are our specialty. If  your needs require a formulation which is not available in our standard line, we will be happy to create a custom tackifier to meet your needs.
Additional Information
Articles