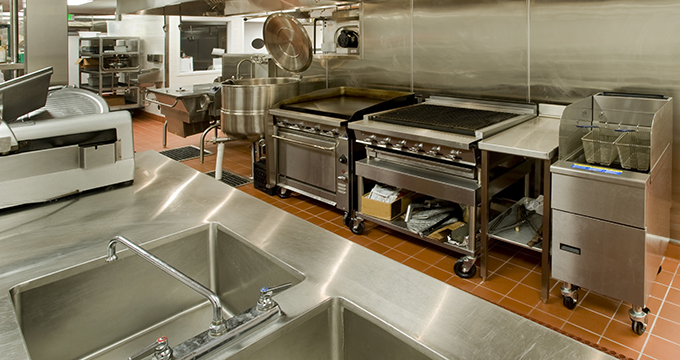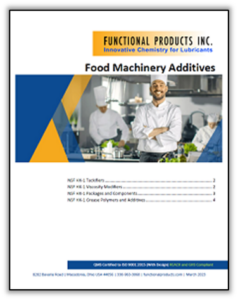 FUNCTIONAL PRODUCTS INC. offers an extensive line of additives for various types of food machinery lubricants. Download our catalog to learn more about our coupling agents for white oils, anti-wear and corrosion inhibitors for mineral oil based lubricants, and tackifiers and thickeners for white oil and vegetable oil based lubricants. FUNCTIONAL PRODUCTS INC. offers a variety of active ingredients in a variety of diluents, providing a wide range of additives to fit your needs. Custom products are our specialty. We will be happy to create an additive that meets your needs.
Functional's active NSF HX-1 and HX-2 products are linked: here.
The complete NSF white list for all companies is linked: here.
Additional Information