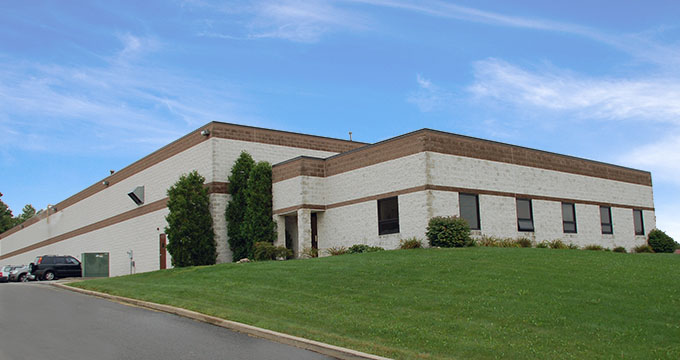 What is tribology and lubrication?
Friction between moving parts in vehicles and industry accounts for 23% of global energy consumption. The study of this friction is called "tribology" and we fight friction with lubricants. Better lubricants can provide immense improvements to energy savings, sustainability, and the global carbon footprint.
Lubricants and greases are made of petroleum, synthetic, or biobased oils which are combined in a formula with additives to create a finished product for use in industry. Better additives enable better lubricants. We also develop unique additives to support an emerging "Environmentally Acceptable Lubricant" market which is using re-refined, biodegradable, and biobased to accelerate the push toward more sustainable lubricants for industry.
---
Our Mission
Functional Products seeks to empower every customer in the lubricant and grease market with the latest additive technologies and education. We use polymer technology to provide renowned products and formulation services to everyone: from family-owned small businesses to Fortune 100 multinational firms.
Functional Products Inc. is committed to providing our customers with quality products and services that meet or exceed their expectations through use of continual improvement.
Together with our customers, we create Innovative Chemistry for Lubricants.
---
Our Products
Functional Products provides a wide range of different additives to suit the different needs of various industries and producers.
---
Our Services
Custom products are our specialty. Our technical staff is available to provide advice and formulate products for your specific application. Functional Products operates a blending facility located in Macedonia, Ohio, with the capacity to meet your current and future needs. We have the expertise to ship worldwide through our network of distributors located in North America, Europe, the Middle East and Asia.
---
Functional Products Inc. member affiliations:
STLE – Society of Tribologists and Lubrication Engineers
NLGI – National Lubricating Grease Institute
ILMA – Independent Lubricant Manufacturers Association
Technical Contributions
See an example of the technical content we put out for a typical conference season here: 2021 Conference Re-Cap
Functional Products has received Best Paper Awards from NLGI, the NLGI India Chapter, and ELGI (European Lubricants and Grease Institute).
Functional Products researchers contribute to the following industry magazines as writers, reviewers, and technical editors:
Functional Products researchers educate by:

Authoring technical papers for industry magazines
Instructing courses at industry conferences (NLGI Advanced Grease Course)
Presenting technical work at industry conferences (STLE, NLGI)
Editing relevant chapters of industry textbooks (Leslie Rudnick's Lubricant Additives, and the NLGI Lubricating Grease Guide)